Data Science Solutions for SMBs
We help businesses to take better decisions & improve operational efficiency
If you have high variability in demand for your services / products, for instance selling perishable goods / consumables then you need to avoid having too much or not enough in stock. Our Data Science solution can measure demand and the context in which it occurred, so you can map context to demand. This can also be used in order to decide how much staff to hire in anticipation of how busy the business is going to be.
Take Right Decisions, at Right Time
One of the rarest commodities when a business is in the growth stages, is time. Data Science enables you to gather and analyse data from multiple channels and use proven approaches to mitigate risk and improve decision making. Most importantly, predictive analytics provide you with the ability to detect issues that can negatively impact your business before they happen or spread.
Your Human resource department is constantly at work to find the talent that fits the prescribed criteria. Our Data Science solution has made this task simpler by providing comprehensive data profiles on individuals by merging social media, corporate profiles, and job search databases. Now your HR Department can process CVs much faster and recruit the right talent quickly and without compromises.
Automate Manual Processes
Automate your manual processes by integrating Sensors, Artificial Intelligence and Machine Learning. Build intelligent office spaces capable of saving electricity, time & manpower without any need of manual intervention.
Improve Performance, Reduce Cost
Our Data Science solution can help in pro-actively predict performance issues sooner and dynamically remediate problems before they impact the business. For example you can provide high level of care to the needy patients by identifying emergencies prior to the occurance.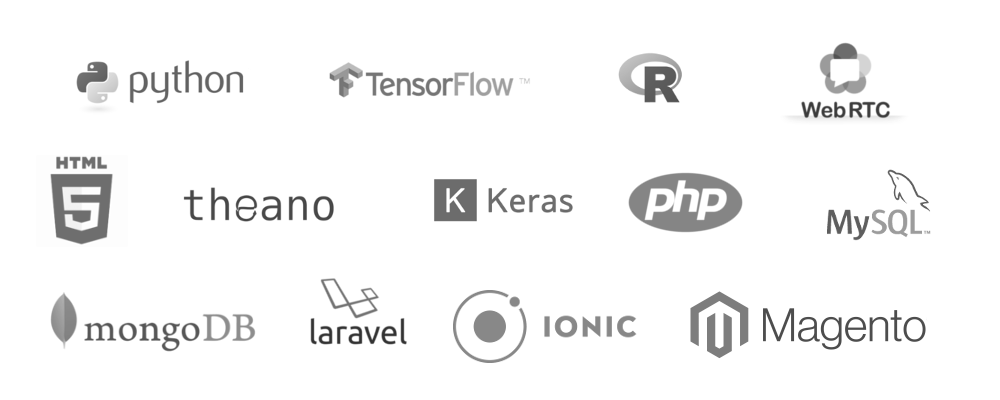 Get Experienced Team, Not a Developer

We are a group of experienced developers, project managers and software architects, who can understand the requirements clearly and can make recommendations for tools & technologies.

Build Solutions, Not Software

We build solutions that deliver results. Building solution just to satisfy software specifications or to meet our contract, is not our goal. We welcome changes during development.

Levarage Technology for Growth

We gather data from your business processes and analyse it by using cutting edge technologies. This helps you to focus on your growth and helps us in building practical and profitable solutions.

Get World Class Support

We love helping our clients. We continue maintaining and supporting our solutions even after they are deployed. We will be there always when you need us.
If you are serious about the results